Chiropractor Jonathan Haigh D.C.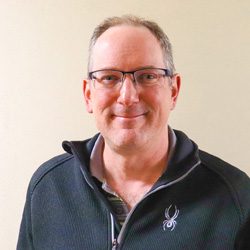 A board-certified Chiropractic Physician, Dr. Haigh completed his internship in Africa and holds business accreditation through Palmer College. He is also a certified acupuncturist, for both needle and needless acupuncture.
You'll always receive personalized consultations and exceptional service when you visit Back 2 Health because our unrivaled commitment to complete customer care pushes us to excellence.
Dr. Haigh practices the complete range of chiropractic treatments and acupuncture, and he can help you understand how to nurture and protect the musculoskeletal system of your body. Whether you're suffering from a slip-and-fall injury, or you need care for ongoing back and neck pain, we're here to help with safe, gentle, and effective treatments. Contact us to set up your consultation, and look forward to wellness and recovery.